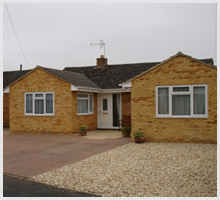 The Professional Choice for Property Extensions in Oxfordshire
Welcome to the website of Millhouse Construction Limited, a highly respected building and construction firm based in Ducklington. Our business started out in 1998 under the proprietorship of Matthew Shirley. Ongoing success saw us attain limited status in April 2009 and today, Matthew remains with us a Company Director.
We have an unrivalled reputation for delivering high quality property extensions throughout the local Oxfordshire area. Our property extension work earned us acceptance to the Oxfordshire County Council Standards "Buy with Confidence" scheme during 2008, an incentive that increases protection for customers by helping businesses comply with industry laws and legislation.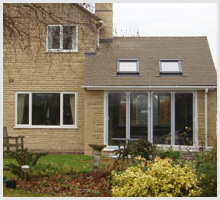 Property Extensions in Witney
Our position on two of the most highly regarded industry bodies fills us with pride and our customers throughout Oxfordshire can use us for property extensions knowing that they're dealing with a reliable and trusted local business.
If you live in Witney or anywhere else in the surrounding local area, call Millhouse Construction Limited today to find out more about our outstanding property extensions. We provide free estimates and detailed written quotations for property extension, renovation and conversion work.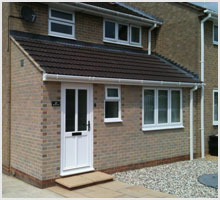 Property Renovation Services
The Trusted Choice for Property Renovations in Oxfordshire
Since our inception in 1998, Millhouse Construction Limited has completed many property renovations in the local Oxfordshire area. We undertake all interior and exterior renovation work to restore buildings to a safe and functional condition. Our team uses a full range of on-site skills during property renovation projects including brickwork, carpentry and joinery work.
Complete Property Renovations in Witney from Professional Tradesmen
To ensure we undertake all property renovations in the Witney area in-house, we hire our tradesmen from a complete range of property maintenance sectors. This means that we never have to use external contractors for specialist renovation work such as plumbing or electrical installations. Instead, we deliver a complete project management service from start to finish.